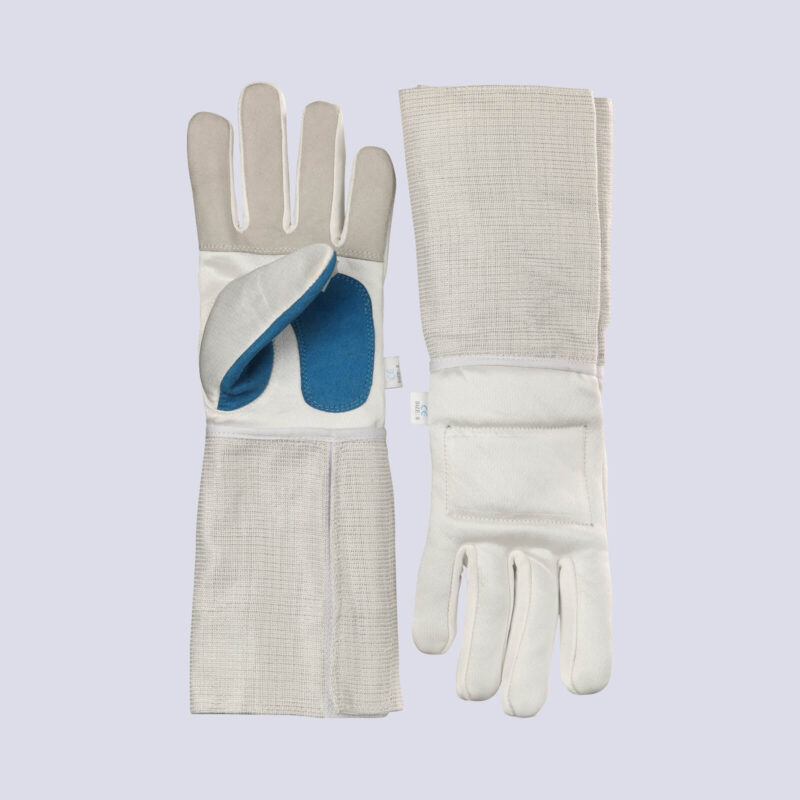 800N electric sabre glove
62,00€
Our 800N PRIEUR SPORTS electric saber glove, approved by the FIE (Fédération Internationale d'Escrime) is the result of long tests carried out by our research department to guarantee you exceptional protection and comfort.
Description
Ideal for fencing competitions, our electric saber glove 800N PRIEUR SPORTS approved by the FIE (International Fencing Federation)
glove is made with the made with the fabric of our 800N SL outfits and the lamé fabric of our electric cuirasses
(both made in France!) to bring you comfort and
protection.
Maintenance:
Washable and air dry.
Our expert advice:
To increase the life of your 800N PRIEUR SPORTS electric sabre glove, we
advise you to take it out of your fencing bag after training and
let it dry in the open air.
Good to know :
To find out what size to get, please consult our size guide.
Warning: For your safety, it is imperative to renew your glove as soon as a seam breaks or the glove is pierced.
Specifications
| | |
| --- | --- |
| Weight | 0,6 kg |
| Dimensions | 40 × 20 × 3 cm |
| Glove size | 6.5, 7, 7.5, 8, 8.5, 9, 9.5, 10, 10.5, 11, 11.5 |
| Lateralization | left-handed, right handed |