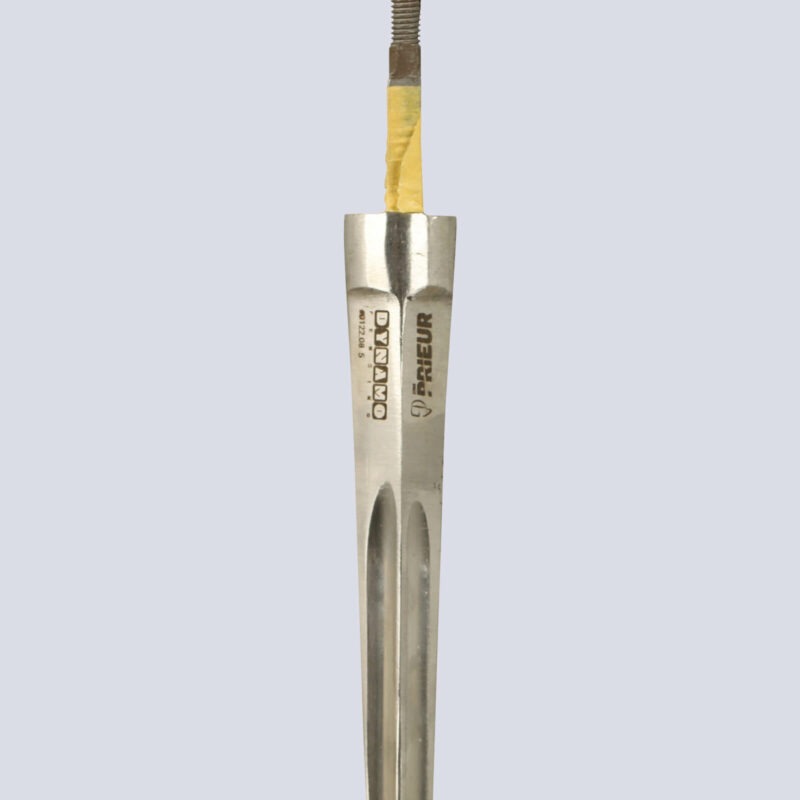 Electric Epee blade
48,00€ 73,00€
Our PRIEUR SPORTS steel electric epee blade is perfect for training and fencing competitions (except FIE). It is a very good value for money and offers you the best possible safety.
For the ideal blade size, please consult our Size Guide.
Description
Our PRIEUR SPORTS electric epee blade is suitable for epeeists who train regularly during the week as well as for beginners. Our electric club blades can be mounted with either a French or German tip.
PRIEUR SPORTS selects its blades to bring you maximum safety and performance.
Our expert advice:
Our PRIEUR SPORTS electric epee blade is made from high carbon steel, so it is best not to keep your blade in a humid environment.
To avoid oxidation of your blade, we recommend that you cover it with a light coat of oil and use a blade guard ref: 2734
Good to know :
Blade 0 : categories M7 to M11
Blade 2 : category M13
Blade 5 : From category M15
Other sizes are possible on special order by contacting us here:
Specifications
| | |
| --- | --- |
| Weight | 1 kg |
| Dimensions | 115 × 14 × 14 cm |
| Blade number | 0, 2, 3, 5 |
| Option | Complete, Naked |
| Tip | French, German, headless |