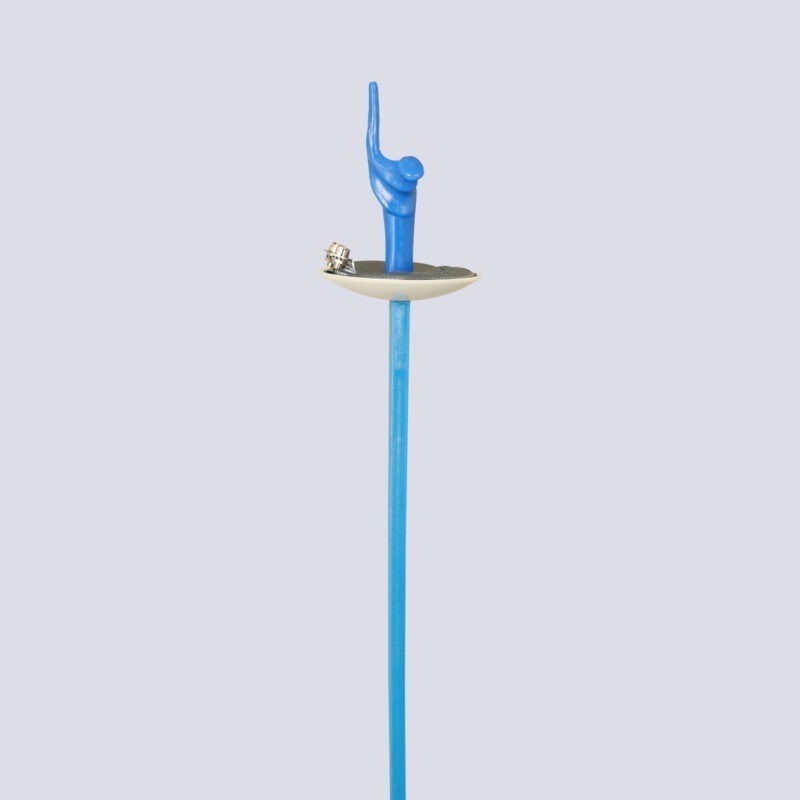 Plastic foil playful fencing Ludo
55,00€
Our Ludo PRIEUR SPORTS electric plastic foil lets little ones discover fencing "like the grown-ups" in a fun way, without the need for technical mastery.
In stock
Description
Designed exclusively for initiation, the Ludo PRIEUR SPORTS electric plastic foil lets children discover fencing in the most realistic conditions possible.
It has the advantage of being able to be connected to conventional appliances. Its fixed point allows children to touch realistically, without the constraints of having to execute the gesture correctly.
Ideal for clubs, schools and adapted fencing in retirement homes.
The "ludo" electric plastic foil comes with a sheath to protect the blade.
Good to know :
Switch the signaling device to the "sabre" function. (To facilitate children's experience, the front of the blade is conductive and the touch does not require pressure from the point head).
To take full advantage of the benefits of this children's foil, complete your basket with the plastic initiation mask (ref: NASYM03.1) and the electric breastplate from our ludo range, or a classic electric breastplate.
Specifications
| | |
| --- | --- |
| Weight | 2,3 kg |
| Dimensions | 115 × 10 × 10 cm |