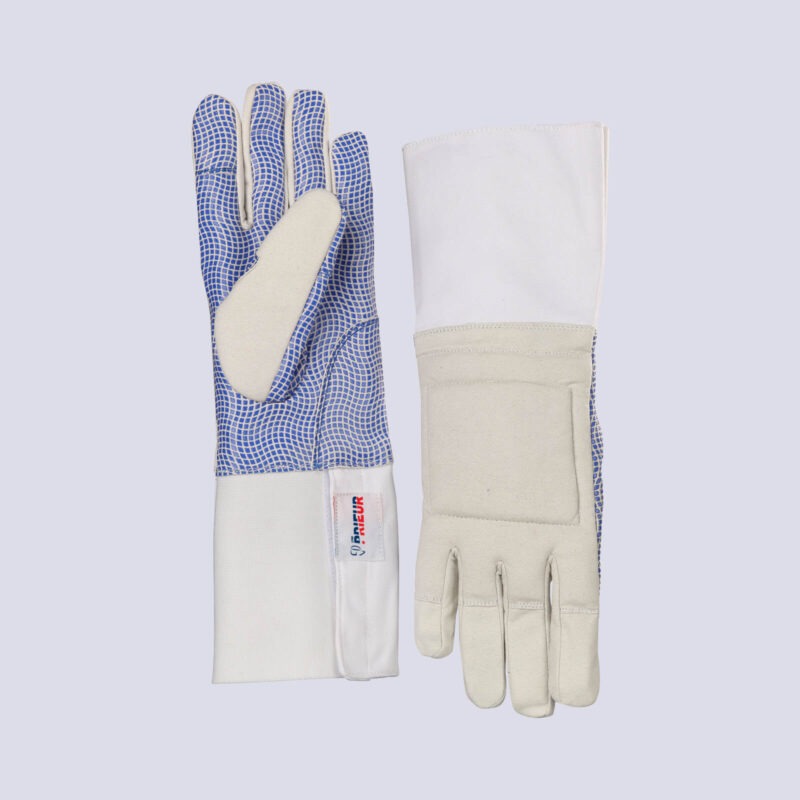 foil and epee anti-slip glove
34,00€
Our anti-slip, washable epee and foil glove is very popular with right-hand grip fencers.
Description
Our foil and epee anti-slip glove, 100% leatherette, will be perfect for fencers used to shooting with the right handle.
It is solid and provides a perfect grip thanks to its anti-slip function to prevent the right handle from slipping in the hand.
Maintenance:
Washable and air dry.
Our expert advice:
To increase the lifespan of your epee and foil anti-slip glove, we recommend taking it out of your fencing bag after training and letting it air dry.
Good to know:
To find out what size to get, please consult our size guide.
Warning: For your safety, it is imperative to renew your glove as soon as a seam breaks or the glove is pierced.
Specifications
| | |
| --- | --- |
| Weight | 0,09 kg |
| Dimensions | 37 × 14 × 37 cm |
| Glove size | 10, 10.5, 11, 5, 5.5, 6, 6.5, 7, 7.5, 8, 8.5, 9, 9.5 |
| Lateralization | left-handed, right handed |