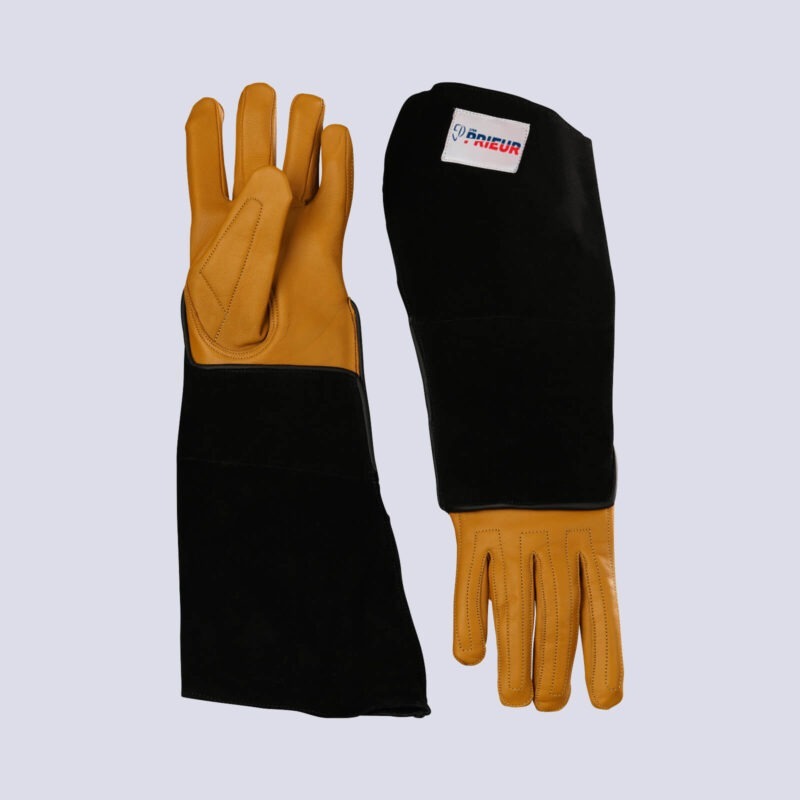 Fencing coach glove
55,00€
Our PRIEUR SPORTS leather fencing coach glove for lessons has been appreciated for decades by fencing coaches all over the world.
Description
Our PRIEUR SPORTS fencing coach glove is appreciated by fencing coaches
all over the world for the quality of its leather, its flexibility and its exceptional and
exceptional workmanship.
It guarantees the best security to the fencing caoch in the exercise
of his his profession.
Maintenance:
Washable and air dry.
Our expert advice:
To increase the life of your fencing coach glove, we
advise you to take it out of your fencing bag after training and
let it air dry in the open air.
Good to know :
To know which size to take, please consult our size guide.
Attention: For your safety, it is imperative to renew your glove as soon as
a seam comes loose or the glove is punctured.
Specifications
| | |
| --- | --- |
| Weight | 0,22 kg |
| Dimensions | 56 × 20 × 56 cm |
| Glove size | 7, 7.5, 8, 8.5, 9, 9.5, 10, 10.5, 11, 11.5 |
| Lateralization | left-handed, right handed |