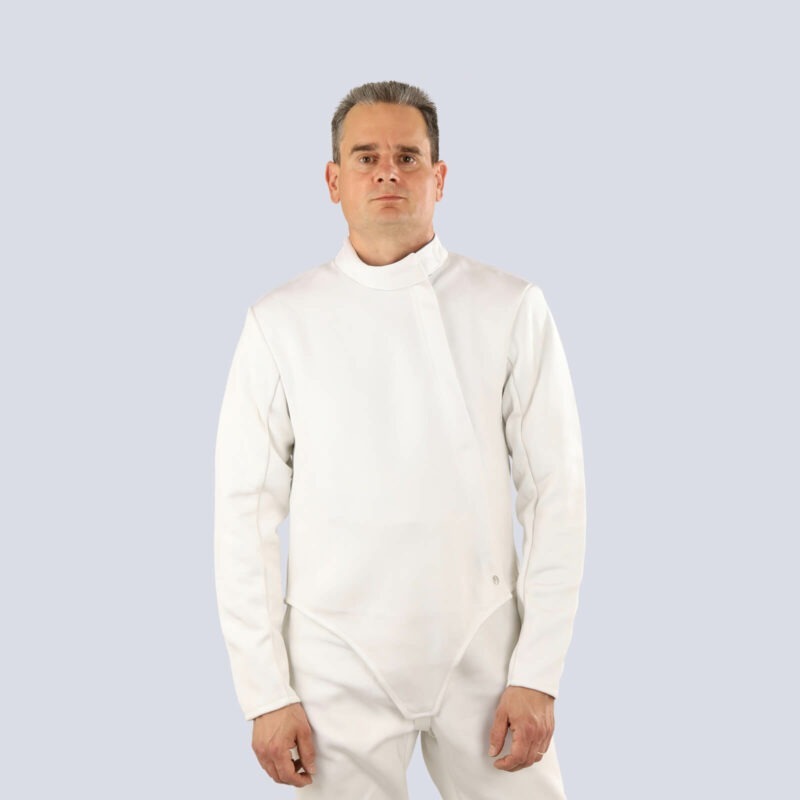 Fencing jacket for men 800N SL 3 weapons
339,00€
Designed by a Parisian stylist and entirely handmade in our workshop in Burgundy, our men's 800N SL 3 weapons fencing jacket, resulting from 2 years of Research & Development, will revolutionize your practice if you are in search of performance. 50% lighter than the classic 800N, it will offer you an incomparable comfort and ease while ensuring your safety.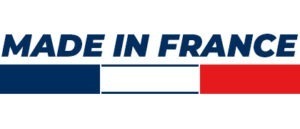 Description
Our men's 800N SL 3 weapons fencing jacket is certified according to the standards of the International Fencing Federation (FIE).
As passionate fencers, we have been constantly developing our fencing clothes for years so that they stand the test of time while providing you with maximum comfort and safety.
We select our fabrics and components with the greatest care to offer you the most elaborate men's 800N SL 3 weapons fencing jacket on the market.
The fabric, 100% French, of our 800N SL men's fencing jacket is composed of 70% polyethylene mesh (Dyneema® fibers) which are the most resistant fibers in the world while being very light. In addition, their unparalleled softness and flexibility will offer you excellent freedom of movement. Polyester (30%) provides elasticity, flexibility and puncture resistance.
For more information on our SL range, please click here
Our advantages:
– Additional reinforcement, of the grip loop, with stop points to prevent it from breaking in the middle of a competition.
– Collar in 2 layers doubled to prevent the penetration of the blades to ensure your safety.
– Armholes are reinforced with stitching and bias for added security.
– Safety reinforcement on the inner sides of the jacket (armed arm side) to reinforce it and provide additional safety.
– All the seams of the jackets are flat and laid outwards to further solidify the jacket and prevent the blade from penetrating.
– Fitted cut, perfectly adapting to the silhouette of each fencer by enhancing it, whatever its size for an elegance on all the line.
All our outfits comply with the CE safety standards in force.
Our expert advice :
To avoid reducing its performance, it should not be washed at more than 30°. Do not use chlorine or tumble dryers.
Good to know :
Please see our size guide to make your selection, link HERE
We offer clubs that rent them the possibility of repairing them (factory in France!).
Contact us : contact@prieur-sports.com
Specifications
| | |
| --- | --- |
| Weight | 1,05 kg |
| Dimensions | 35 × 30 × 5 cm |
| Men's size | 2, 3, 4, 5, 6, 7, 8, 9, 10, 11 |
| Lateralization | left-handed, right handed |