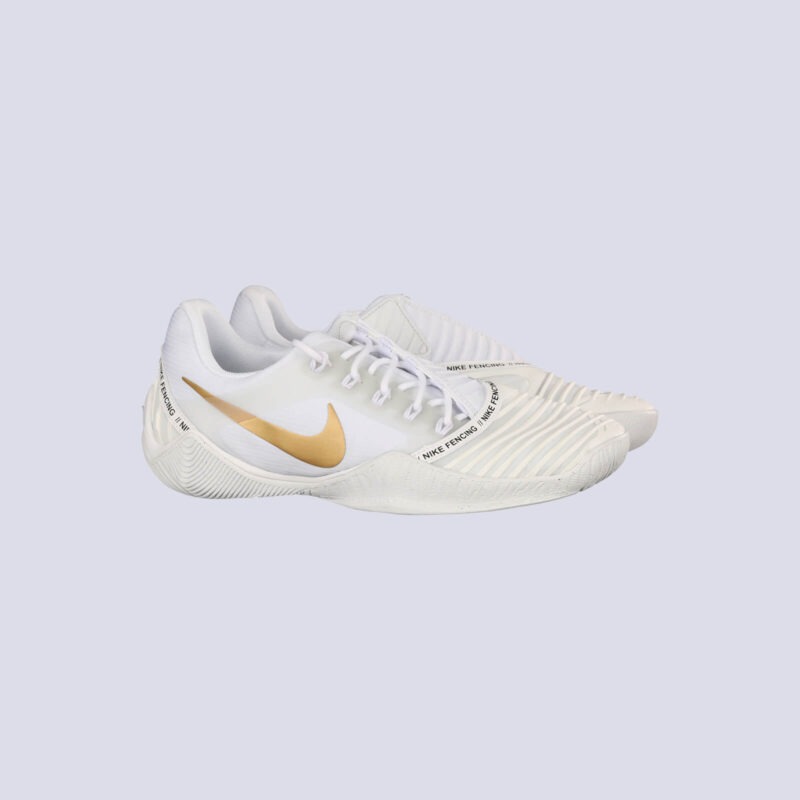 Fencing shoes Nike Ballestra 2
175,00€
Discover the new Nike Ballestra 2 fencing shoes. Thought and designed to offer you the ultimate in durability.
Description
The Nike Ballestra 2 fencing shoes feature advanced technology to give you ultimate durability. Heel Strike Cushioning technology acts as a cushion to absorb the impact of a fencing attack to give you unprecedented protection.
The reinforced heel is specifically designed to provide lateral stability and shock absorption.
The ridges on the forefoot and medial side of the Nike Ballestra 2 fencing shoes allow a higher reinforcement of the shoe for optimal durability.
The laces are offset from the friction and touch zone for better foot protection. https://www.prieur-sports.com/img/cms/description-technologies.png Developed to ensure maximum comfort and protection, they are also very durable over time.
Available in different colors. Take your pick!
Specifications
| | |
| --- | --- |
| Weight | 1,8 kg |
| Dimensions | 34 × 22 × 12 cm |
| Shoe size | 36.5, 37.5, 38, 38.5, 39, 40, 40.5, 41, 42, 42.5, 43, 44, 44.5, 45, 45.5, 46 |
| Color | Blue/Green, Blue/White/Red, White/Gold, White/Silver |