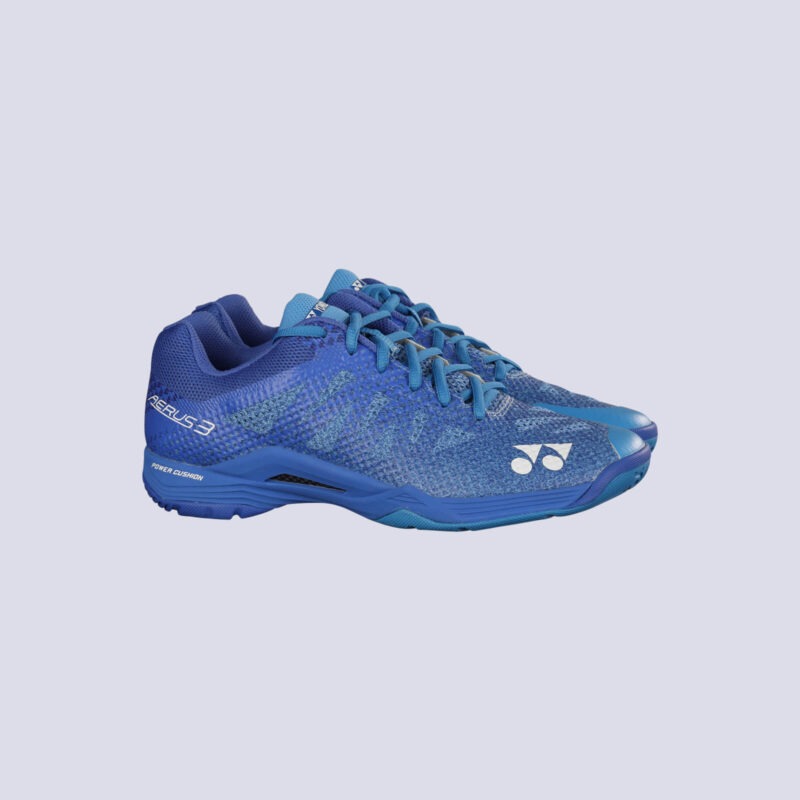 Fencing shoes Yonex Aerus 3
150,00€
As fencers, we have tested for you the Yonex Aerus 3 fencing shoes. We found them extraordinary both for their lightness and for the excellent heel cushioning that is so important during assaults. They are both comfortable and responsive.
Description
The Yonex Aerus 3 fencing shoes benefit from several innovations such as the combination of Tough Gard IV and an internal reinforcement that strengthen the inside of the shoe, allowing it to better resist abrasion while offering a very soft comfort in the toe area.
High quality Durable Skin Light mesh and P.U. film provide a great fit and feel on the ground.
Slots in the upper provide excellent ventilation. Your heel is perfectly isolated by the Synchro-Fit and will give you wings on the track.
These shoes will also offer you a very good resistance against torsion, which is very important considering the position in fencing.
Adopt them, you won't be disappointed!
Good to know:
– Yonex Aerus 3 fencing shoes are available in two colors: red and blue.
– Available in sizes 40 to 46.
Type of practice: intensive.
Lining: synthetic fiber.
Outsole: rubber bottom, dura bull skin light, round sole.
Midsole: synthetic resin, Power Cushion +, Hyper feather light, Power Carbon Light, 3D Power Carbon.
Shoe style: lightweight.
Template: Close to the foot.
Specifications
| | |
| --- | --- |
| Weight | 1,8 kg |
| Dimensions | 34 × 22 × 12 cm |
| Shoe size | 40, 41, 42, 43, 44, 45, 46, 47 |
| Color | Red, Blue |