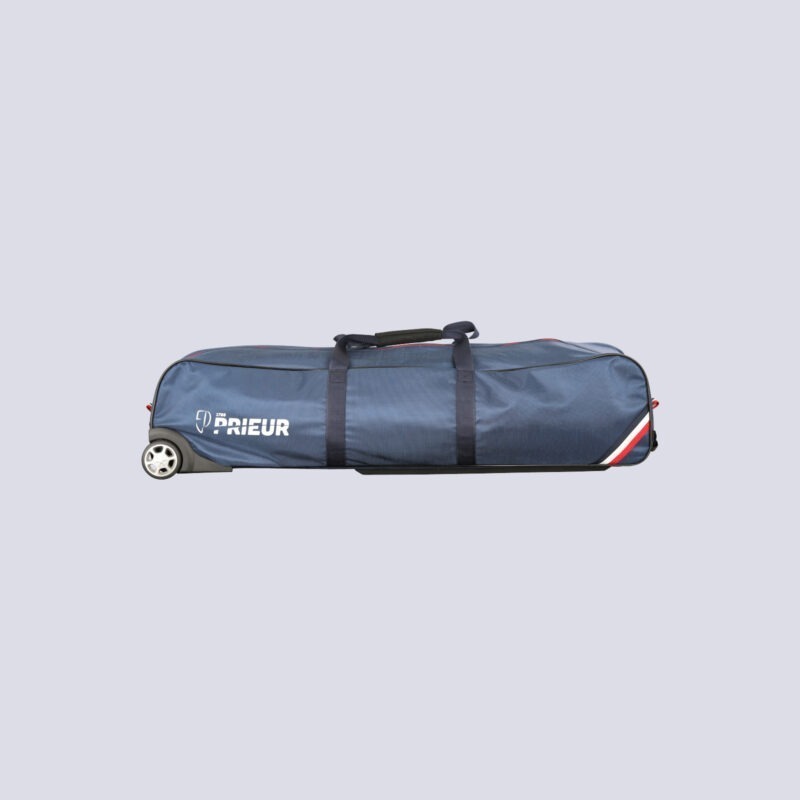 Rally bag
179,00€
The PRIEUR SPORTS Rally bag is ideal if you're looking for a handy, compact fencing bag that's lighter than a traditional bag.
In stock
Description
The PRIEUR SPORTS Rally bag has been specially designed to be compact and to facilitate travel (especially by plane). It's much lighter than a traditional bag.
Its dimensions are expressly designed to enable you to avoid paying the oversized baggage surcharge on most airlines.
Its dimensions (110 x 24 x 24 cm) allow you to carry a mask, two or three weapons, your fencing outfit and your shoes.
It also has the advantage of being lighter and less cumbersome, so you'll find it easier to handle on a daily basis. So there's no need to travel internationally to take advantage !
In short, this bag will delight all fencers looking for a bag that's ready to go wherever you go, whether you simply want a lightweight, space-saving piece of everyday luggage, or an ideal travel companion.
Good to know :
Its dimensions make it the most compact of our covers, but it's no less functional. You'll be able to carry all your training and competition gear with ease.
For most airlines, hold baggage is considered bulky when its length + width + height is equal to or greater than 159 cm. With a total length of 158 cm, the Rally bag allows you to transport your equipment with complete peace of mind, at no extra charge, with most airlines (including Air France, Easy Jet, Swiss Air, Air Caraïbes, Lufthanza, Emirates, American Airlines, Qatar Airways, United Airlines, KLM…). Rules may vary according to destination, class and ticket options.
Specifications
| | |
| --- | --- |
| Weight | 24 kg |
| Dimensions | 118 × 44 × 23 cm |