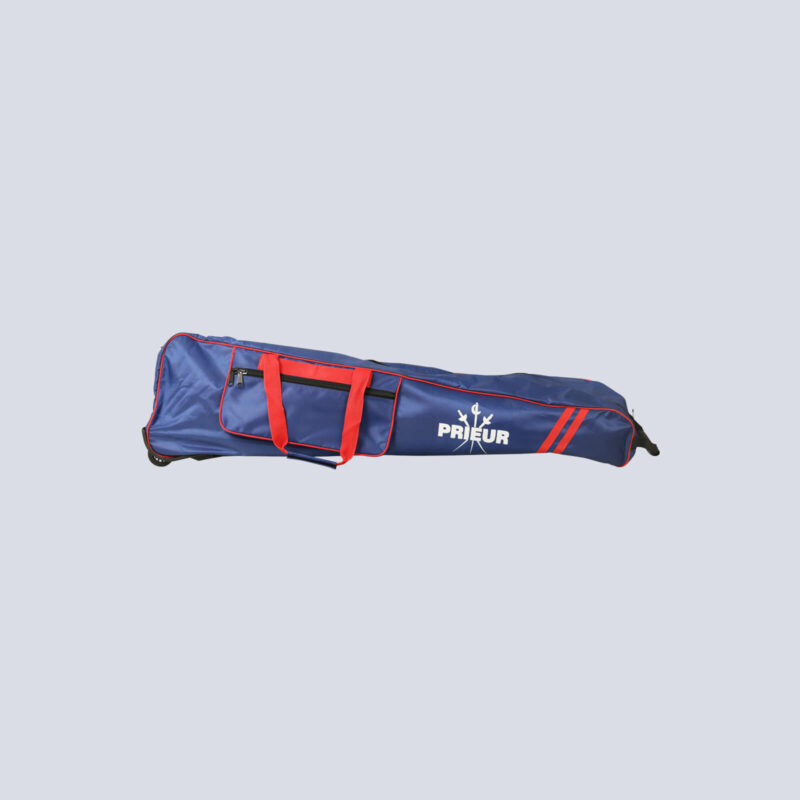 RIO rolling bag
90,00€
Our RIO PRIEUR SPORTS wheeled bag is ideal for moving around during your fencing training sessions or competitions.
Description
Our PRIEUR SPORTS RIO wheeled bag is both very strong and easy to handle. Our PRIEUR SPORTS fencing bag is ideal for your movements during training sessions or competitions thanks to its system of wheels allowing to pull the bag but also by its relatively light weight facilitating the transport of this one.
Our RIO PRIEUR SPORTS wheeled bag has a spacious compartment and allows you to store a mask, two weapons, shoes and a fencing outfit. Its outside pocket is practical to isolate your personal effects.
Good to know :
– Our PRIEUR SPORTS RIO wheeled bag is available in several colors (red, navy blue, royal blue, black)
– Our PRIEUR SPORTS fencing bag measures 115X25X30 cm
Specifications
| | |
| --- | --- |
| Weight | 24 kg |
| Dimensions | 118 × 44 × 23 cm |
| Color | Black, Navy blue, Red, Royal blue |