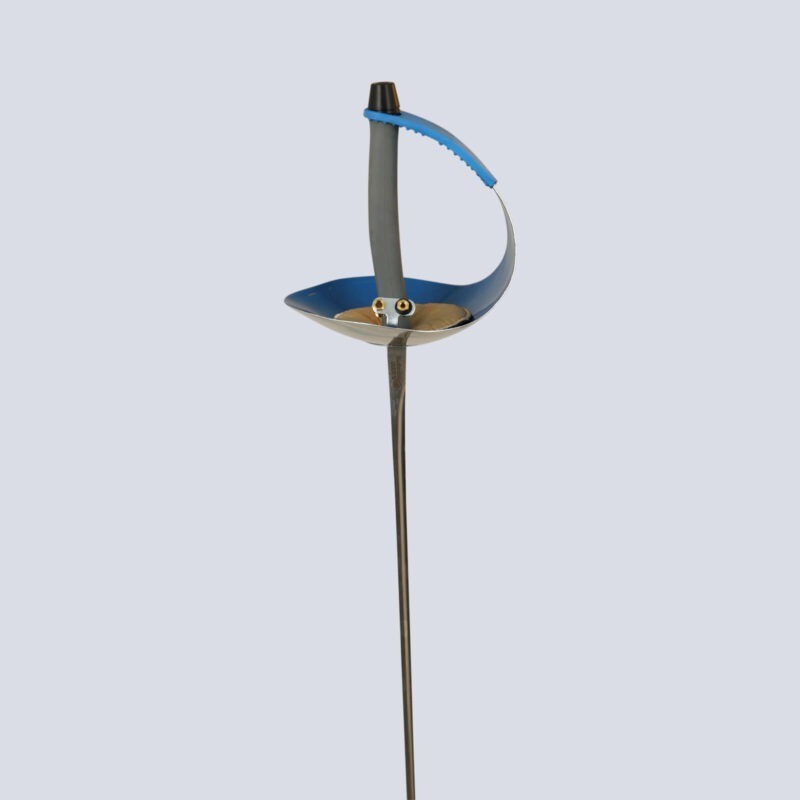 Maraging Sabre BF (Blaise Frères) electric
189,00€
Our Maraging BF (Blaise Frères) electric sabrehas a BF size 5 blade for people 15 years and older, approved by the International Fencing Federation (FIE).
Description
Ourelectric Maraging BF (Blaise Frères) sabre is composed of a Maraging BF (Blaise Frères) blade, approved by the French International Fencing Federation (FIE) and mandatory for any international competition. Forged in France, Maraging BF blades are undoubtedly the best blades in the world. Equip yourself with the best Maraging electric sabre to ensure performance and safety.
Maraging steels are famous for their high strength and hardness, while retaining an irreproachable ductility.
PIREUR SPORTS selects and manufactures its weapons to bring you maximum safety and performance.
Thanks to our French know-howand our technical heritagesince 1788, we are experts in the making of your weapons. Choosing a PRIEUR SPORTSweapon means choosing the best quality and performance on the market.
Our expert advice :
We strongly advise you to have a blade guard to avoid piercing your carrying case. Ref :2734 Ref :2734
Good to know :
Blade 5:from category M15
All the spare parts that make up our weapons are sold individually on our site.
Specifications
| | |
| --- | --- |
| Weight | 4,5 kg |
| Dimensions | 115 × 14 × 14 cm |
| Lateralization | left-handed, right handed |