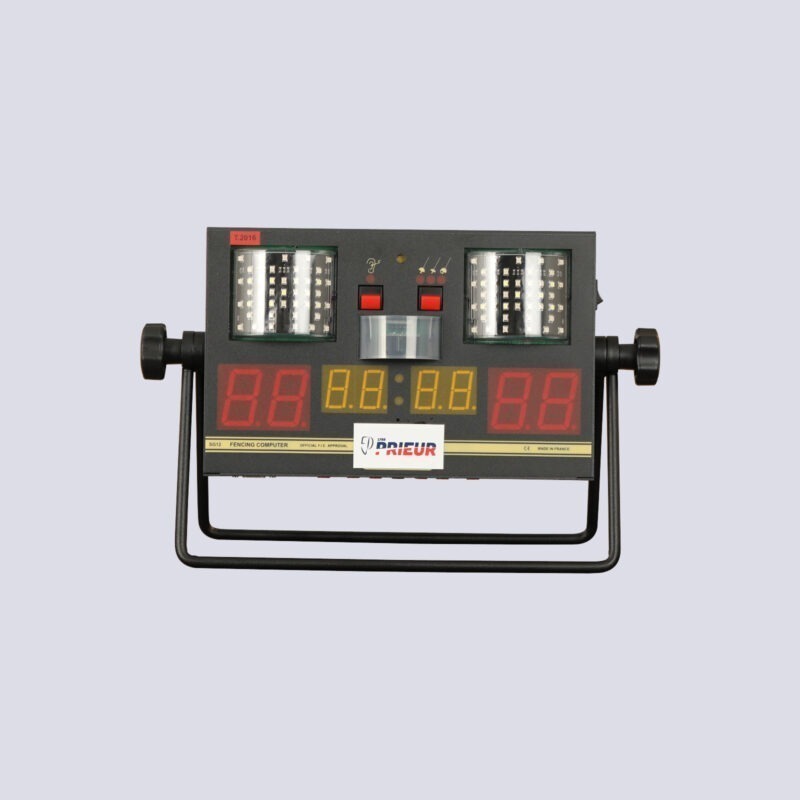 SG12 – 3 weapons chrono scores remote control
950,00€
The SG12 signaling equipment – 3 weapons score timer remote control is a small device complete with score timer and remote control very easy to carry to a competition venue, it is the best value for money on the market.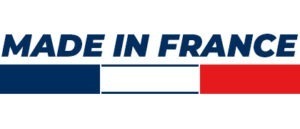 In stock
Description
SG12 – Signalling device 3 weapons chrono scores remote control
Fencing functions :
– Three-weapon scoring machine officially approved by the F.I.E.
– Can be reprogrammed directly on board according to the latest F.I.E. regulations.
– Anti-fraud yellow lights.
– Blocking of the saber whip.
– Use of rounded LED arrays for the signal lights to ensure maximum vision to the sides.
– Red and yellow map display.
– Lancer for priority generation.
-Integrated round stopwatch
– Preset countdown from 0 to 99 minutes (countdown is stored even when the machine is turned off).
– Blocking of the detection of the keys when the timing time is reached: 00:00.
– The timer stops automatically as soon as a key has been registered.
– Pause for one minute by remote control.
– Integrated notation
– Both sides can display up to 99 results.
Two types of remote control are available for the SG12 (the device is delivered by default with a simple infrared remote control but the more sophisticated SG31 remote control will also work with the SG12).
– Simple infrared remote control
– Powered by 2 AAA batteries.
– Control of the main functions of the timer and the score.
– Control of general functions (weapon selection).
– Each remote control has a unique address that can be communicated to the SG12. Once this is done, the SG12 will only work with this unique remote. For more details, see the section on remote control.
Communications :
– 1 RS422 connector for general computer communications.
– 1 special connector for charging and communication with the remote control.
– The SG12 can operate in slave mode and repeat signals from a master machine.
Peripherals family :
– 2 RJ45 sockets for connection to external repeaters
Specifications
| | |
| --- | --- |
| Weight | 10 kg |
| Dimensions | 60 × 40 × 20 cm |