 SG21 – 3 weapons device with remote control chrono-scores
1350,00€
The SG21 3 weapons FIE approved scoring device with timer and remote control has the same features as the SG12 but has a larger digital score display. Large size device complete with score, timer and remote control it can be installed on a back to back finals table with another SG21 to supply 2 lanes
Used at the Olympics.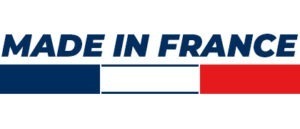 In stock
Description
The SG21 features an LCD screen to allow for the selection of various machine options. The SG21 can be easily reprogrammed to allow updating to the latest F.I.E.
Fencing functions :
– 3 weapons machine officially approved by the F.I.E.
– Can be reprogrammed in situ to meet any rule change.
– Anti-blocking yellow lights.
– Implementation of the whip ban in saber.
– Use of rounded LED arrays for lamps with 180° visibility.
– Adjustment of the reset time from 1 to 9 seconds.
– Instant reset to 0 to give the sword lesson with the device.
Integrated stopwatch and handle management
– Setting of the chronometer initialization time from 1 to 99 minutes (this time is stored even when the machine is switched off).
– Setting of the runs from 1 to 99.
– Locking of the keys when the stopwatch has counted down to 00:00.
– Possibility of automatically stopping the stopwatch after a key has been pressed. The automatic stopwatch is an option that can be activated or deactivated.
– Pause of one minute between 2 rounds.
Integrated score management :
– Score from 1 to 99.
– Possibility of automatic incrementing of the score during a hit. The automatic score is an option that can be activated or deactivated.
– When the automatic score is used in conjunction with the automatic timer, the score can only be incremented when the timer is counting down. This allows fencers to try their weapon outside of a weapons phase.
Remote control :
– Infrared communications.
– Complete control of the timer, score, rounds, cards and priority.
– Control of general functions.
– Each remote control has a unique address communicated to the SG21 by pressing a button in the remote control display.
Specifications
| | |
| --- | --- |
| Weight | 10 kg |
| Dimensions | 60 × 40 × 20 cm |