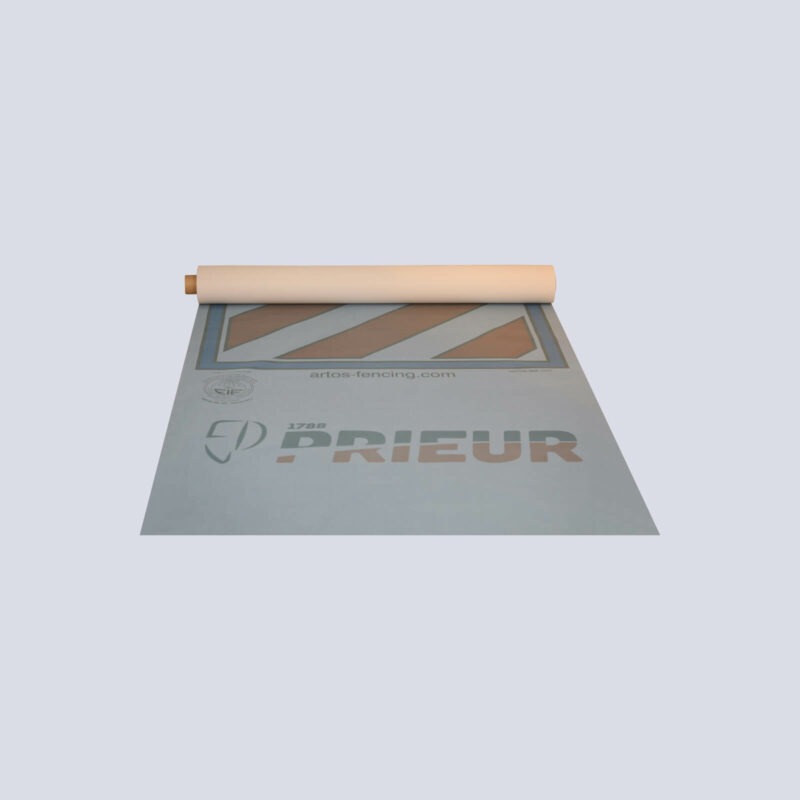 Grey track
2950,00€
Our grey PRIEUR SPORTS track is an innovative soft track.
It is the result of a 100% "made in France" partnership France betweenPRIEUR SPORTSand MALTERRE.
In stock
Description
Our grey PRIEUR SPORTS track is a soft track approved by the FIE for official competitions. It has an exceptional patented mesh (puncture resistant, double weave, no fraying) and increased durability.
Our greyPRIEUR SPORTSpistecan be installed in 5 minutes, regardless of the location (fencing room or not). It can be customized (in color) with the logo of a club, a regional or departmental committee. Our grey PRIEUR SPORTS track is 100% made in France.
Technical characteristics :
Weight of the track : 27 kg
Rolled diameter : 24 cm
Dimensions : 17 x 1,5 m
Delivered in a cardboard tube
Transport bag (optional). In order to keep and transport the track in the best conditions, we advise the use of the transport bag provided for this purpose.
Specifications
| | |
| --- | --- |
| Weight | 22 kg |
| Dimensions | 170 × 25 × 25 cm |