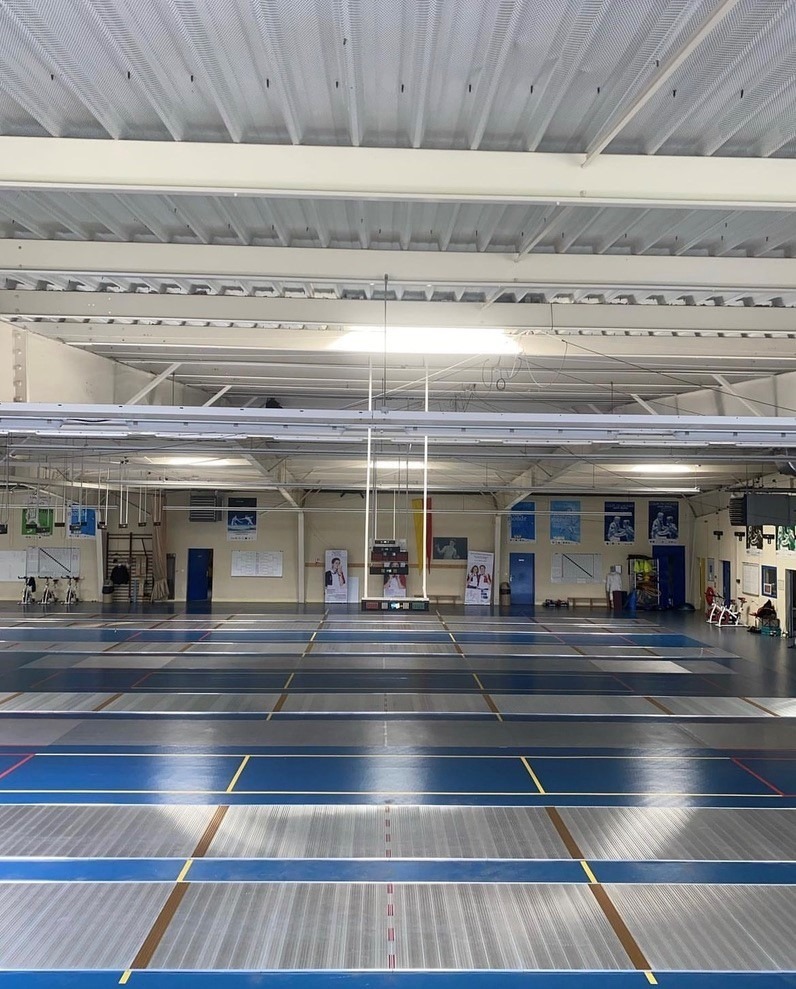 FIE 100% aluminum plate tracks
4000,00€ 5100,00€
Notre piste plaques 100% aluminium existe dans différentes dimensions et couleurs (standard, bleu, jaune, rouge, vert). It is approved by the FIE. For pricing information, please contact us by email at contact@prieur-sports.com or by phone at 03 80 72 72 24.
Description
For shipping rates, please contact us.
Our 100% aluminum plate track, approved by the FIE, is available in different options. It is easy to install and dismantle in only ten minutes thanks to its system of interlocking plates. Aluminum is a durable and resistant material if it is carefully maintained. The non-slip surface of our piste ensures optimal safety for fencers.
Technical characteristics :
several colors available: blue, red, green, yellow and standard
several possible dimensions : 17mX1,5m/ 18mX1,5m / 17mX2m / 18mX2m
For other dimensions : consult us
Thickness: 2cm/plate
The track will be delivered in a wooden box
All colored tracks are equipped with an anti-reflection function. The bottom of the sections are glued with layers of polyurethane to protect the plates from scratches but also to reduce noise. The tracks are equipped as standard with 6 warning lines marked with a highly conductive chromate layer.
Specifications
| | |
| --- | --- |
| Weight | 390 kg |
| Colors | Standard, Blue, Red, green, yellow |
| sizes | 17mX1,5m, 18mX2m |