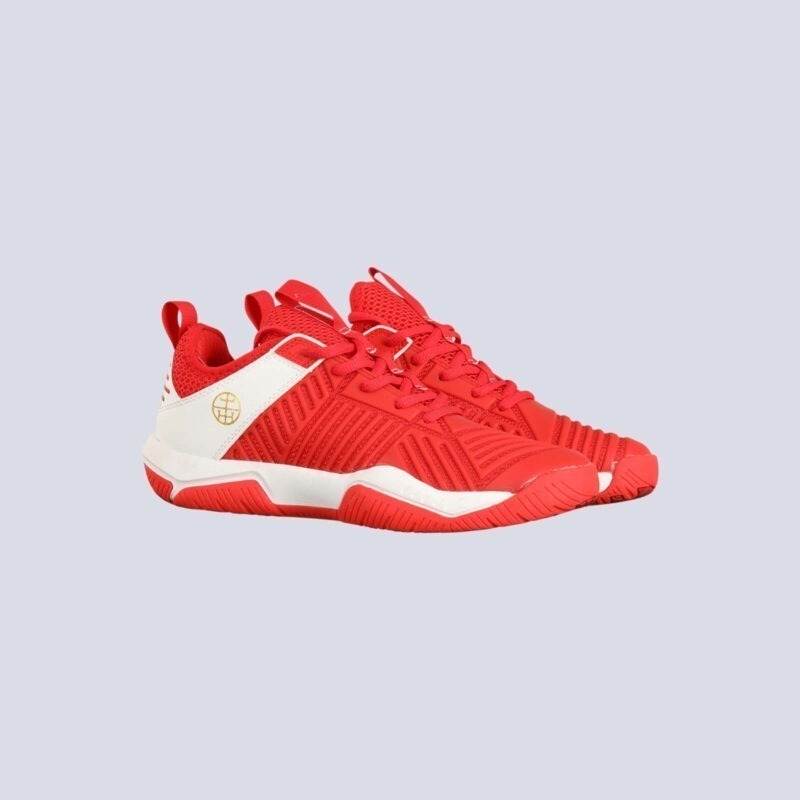 Fencing shoes Excalibur
109,00€
Test our new Excaliburfencing shoes. Designed and conceived to be perfectly adapted to the practice of fencing, they have been tested and approved by our team of passionate fencers.
Please note the sizes.
Description
Discover our new fencing shoes, exclusive to Prieur Sports.
Finding the right shoe for you, especially when you are a fencer, can be difficult.
Slots can damage shoes if they are not suitable for practice.
At PRIEUR SPORTS, we have studied these constraints to offer you the most suitable pair of sneakers. Our Excalibur PRIEUR SPORTS shoes are perfect for fencing and will fully satisfy you whether you practice fencing as a hobby or in competition. Its thick sole and side reinforcement increase its longevity. The reinforcement at the heel maintains the foot perfectly. Light and flexible, the ExcaliburPRIEUR SPORTS sneakersare unmatched in comfort.
Try them, choose them!
Our expert advice:
EXCALIBUR PRIEUR SPORTS shoesare narrow and fit "small". For better comfort, we recommend that you take one to one and a half sizes above your usual size.
Specifications
| | |
| --- | --- |
| Weight | 2,6 kg |
| Dimensions | 35 × 25 × 15 cm |
| Shoe size | 35, 36, 37, 38, 39, 40, 41, 42, 43, 44, 45, 46 |
| Color | Blue, Red, White |